call us for help: 408.249.4611

Senior
Medicare Insurance

: What You Need to Know
Medicare Coverage Overview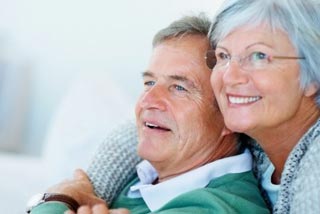 If you are looking for Medicare coverage in the state of California, or in the area of San Jose or the San Francisco Bay, then you came to the right place. There are many senior health insurance providers available and finding the right plan for your needs shouldn't be too difficult. Looking at the most popular carriers is a good start, like Anthem Blue Cross, Aetna, Blue Shield of California, Humana and United Healthcare. We have access to the many different Medicare and Medicare Supplement plans available. You can get a quick and easy quote for us by clicking on the "Get Quotes" button above or follow this link to find easy Medicare and Medicare Supplement plans.
Medicare Basics: We Break it Down and Explain it Simply
Understanding Medicare can be difficult. BayCrest Insurance can help by breaking it down into its 4 Parts
Part A – Hospital Insurance: Covers most inpatient hospital care, certain inpatient skilled nursing facility (SNF) care, certain home health care and certain hospice care.
Part B – Medical Insurance: Covers a portion of outpatient medical services such as doctors' services, outpatient hospital care, laboratory tests, outpatient physical and speech therapy, certain home health care, certain ambulance services, and certain medical equipment and supplies.
Part C – Medicare Advantage: Allows you to enroll in and receive Medicare benefits through private health insurance plans.
Part D – Prescription Drug Coverage: Provides prescription drug coverage through private drug plans.


Need information on Social Security / Medicare? Go to: www.socialsecurity.gov.
What Medicare Plans Are Available
A Medicare Advantage plan is a health plan provided through a private insurer and delivering Medicare Part A and Part B benefits. A Part D Drug plan is a prescription drug plan provided through a private insurer and delivering Medicare Part D benefits. A Medicare Supplement plan is a health insurance plan provided by a private company that fills in the "gaps" in original Medicare coverage. The sales agent that will be discussing plan options with you is either employed or contracted by an agency that sells Medicare plans, a Medicare health plan, or a Medicare prescription drug plan that is not the Federal government. Submitting our form does NOT affect your current enrollment, nor will it enroll you in a Medicare Advantage plan, Medicare Prescription Drug plan, Medicare Supplement plan or other Medicare plans.