call us for help: 408.249.4611

Get
Travel Insurance

Quotes, International Medical Coverage
Oakland, San Jose, San Francisco, Fresno, South Bay, Santa Clara
WHY INTERNATIONAL MEDICAL INSURANCE?
Each year, millions of people travel outside of their Home Countries, beyond the boundaries of their medical insurance. They're concerned with the potential out-of-pocket expenses that could result from an injury or sickness abroad. For a full description, see the Program Summary, which will be mailed to you once you are approved for insurance.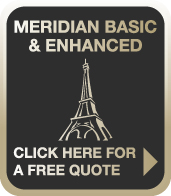 Get Guaranteed Coverage Now!Fast easy quotes, apply in minutes & receive immediate insurance document fulfillment for international travel lasting 5 to 365 days. Plus, we offer best value in medical insurance offering access to private medical care worldwide. Choice of Basic or Enhanced version plans.

Medical Insurance for people traveling outside their Home Country
Why GeoBlue is Different? GeoBlue members enjoy: 24/7 Phone, Web and Mobile Support; Prompt Access to Trusted Doctors and Hospitals; Cashless Appointment Scheduling; Paperless Claims Resolution; Destination Health Intelligence.
Please Contact Us for More Information about Health Insurance
BayCrest Insurance Services
1275 So. Winchester Blvd., Suite B
San Jose, CA 95128
(408) 249-4611
(800) 294-4325
FAX: (408) 243-9695
Email: info@baycrestinsurance.com


Read More about Health Insurance